Shipping Agency
With over 25 years of experience and an impeccable record in the provision of transparent and professional marine energy services, Divine Marine Shipping Ltd is at the forefront of the Sub-Sahara Africa energy shipping industry and strategically positioned to represent both established and new players in the energy markets of Nigeria and / or neighbouring oil producing countries.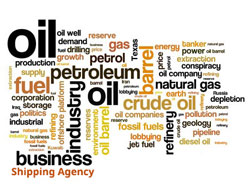 Divine Marine Shipping Ltd (DMS ltd) is a dynamic shipping company which is becoming a force to reckon with in the global shipping industry. Our strong emphasis on quality of service means that we have a fast growing number of very satisfied customers. We render quality and unparallel services to energy trading companies, oil marketing companies, blue-chip organisations, governmental bodies as well as individuals.
We at Divine Marine Shipping Ltd appreciate that the existence of a reliable, time conscious, meticulous and professional energy shipping company in an area like Nigeria and its neighbouring oil producing countries is vital to your business operations.
Unlike other energy shipping companies based in this region – We don't just provide a generic energy shipping service. We provide tailored services to meet client's specific energy shipping needs.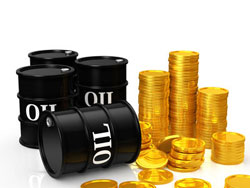 Divine Marine Shipping Ltd can provide the following services as required
Agency Services : We undertake all kinds of agency services for charters and vessel owners. Our team of staff are among the best in the industry with many years experience in the crude oil and products industry.
STS Operations : We render services for STS operations both onshore and offshore. Divine Marine Shipping Ltd possesses the necessary expertise to undertake STS transfer operations of varying sizes and conditions with strictest adherence to OCIMF and ICS guidelines. Our safety record is unprecedented in Ship to Ship crude oil, petroleum products, Bulk Ore and chemicals transfer operations attributed to our dedicated technical staff with many years of experience
Support Vessels Rentals: We provide light and semi-light vessels for oil company operations on term and voyage charter basis.
Offshore Supply : We deliver offshore supplies to oil rig and gas installation. We have various sizes of support vessels to meet client's specific needs and our team of staff are properly trained to handle client's request.
Ship Chandlers: We undertake all forms of ship supply and needs. (crew's food, ships maintenance supplies, cleaning materials, paint rope, etc.) , as well as crew changing services.
Ship brokering : We provide owner's representation services tailored to each client's specific needs.
Vessel Chartering: As vessels owner, we lease/hire our vessels for time and voyage charters. Our vessels are managed by our expertise crew with many years of energy and marine experience.
Bunkering Services : We offer all forms of support services and storage vessels to users and dealers. We also supply bunkers and water to vessels.
Crew Change Services : We also provide crew changing services
Hire/Lease of all Marine Equipments: We lease and rent out marine fenders, hoses, tugboat, barges, utility vessels etc. All equipments hired from us come with technical assistance to setup, maintain, support and disengage.
to successfully lift your product from the source to its destination. All of which will be professionally carried out by our highly trained and qualified shipping experts.
Our prices are extremely competitive and our commitment to deliver within the timeframe is unequalled. What's more, we update you with the progress of events as they develop from any of our main offices Houston (USA), London (UK) or Port Harcourt, Lagos, Warri and Calabar (Nigeria).
So call us today on +234-84-239910 or email us at admin@divinemarinegrp.com.
With all confidence, we guarantee you peace of mind with all your energy shipping needs.
"You're in good hands with Divine Marine Shipping Ltd."